Diabetic Care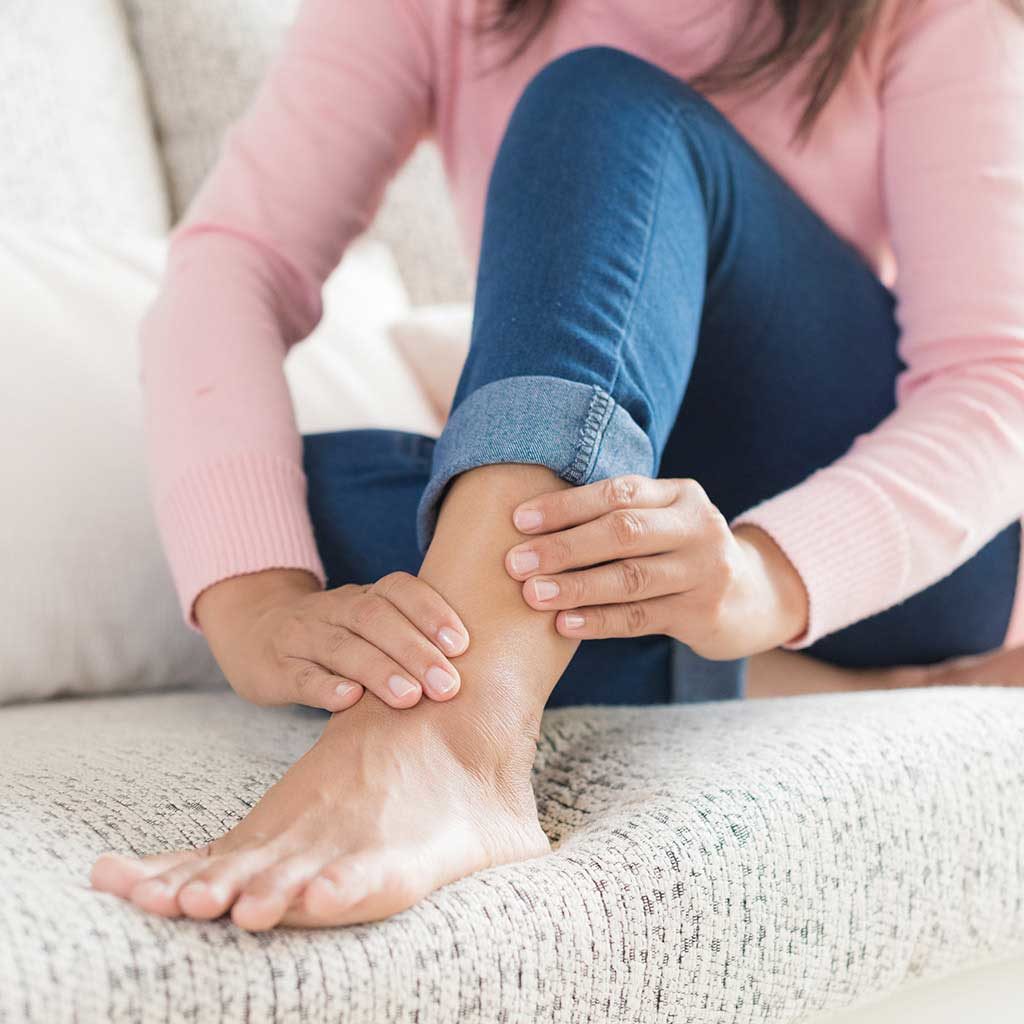 Compassionate Podiatry Care With Your Health in Mind
If you have diabetes, you must take excellent care of your feet. At Oklahoma Foot & Ankle Associates, we specialize in diabetic foot care in Moore and Edmond, OK. We provide a wide range of services for your diabetic foot, from preventive routine care of nails and calluses to surgery, custom orthotics, and shoes for your comfort.
What Causes Diabetic Foot Issues?
Many people with diabetes have issues with circulation and proper nerve function, both of which can contribute to a variety of foot-related problems. When normal nerve function is impacted, you may not be able to feel minor injuries like cuts, heel cracks, and blisters. When healing is slowed due to poor blood flow, even small breaks in the skin can evolve into serious wounds that can become infected.
Symptoms of Diabetic Foot Issues
Any or all of the following symptoms in a person with diabetes may be cause for concern and a trip to one of our podiatry centers:
Blisters
Pressure ulcers or sores
Dry, cracked heels
Athlete's foot
Bunions
Hammertoes
Ingrown toenails
Toenail fungus
Minor cuts and scratches
Charcot foot (weakened bones due to nerve damage)
Plantar warts
How to Diagnose Diabetic Foot Issues
Diabetic foot issues are diagnosed using comprehensive patient history, a physical examination, a list of symptoms, and tests specific to the symptoms presented by the patient.
Non-Surgical Treatments for Diabetic Foot Issues
Non-surgical treatments for diabetic foot issues depend on the specific injury or ailment and can vary wildly from antibiotic ointment to pads and cushions to fungal creams.
Schedule Your Appointment for Diabetic Foot Care in Moore & Edmond, OK, Today
To experience our 5-star-rated podiatric care, schedule your New Patient Consultation today by calling (405) 794-6691 to reach our Moore office, (405) 340-9251 to reach our Edmond office, or by clicking here for our convenient online form. Your appointment includes the following:
Discuss Your Goals
Thorough Exam
Discuss Your Treatment Options
Start Treatment the Same Day* in Most Cases!
*Certain minor procedures can be done the same day
During your appointment, we will take the time to answer all your questions about our advanced treatments, our podiatrists, our conveniently-located offices, and anything else you may want to know about us!
---
As one of the premier podiatry practices in Moore & Edmond, OK, our podiatrists and team at Oklahoma Foot & Ankle Associates also provide 5-star podiatry care to patients from Oklahoma City, Norman, Midwest City, Shawnee & Yukon, OK & the surrounding areas.