Nerve-Related Care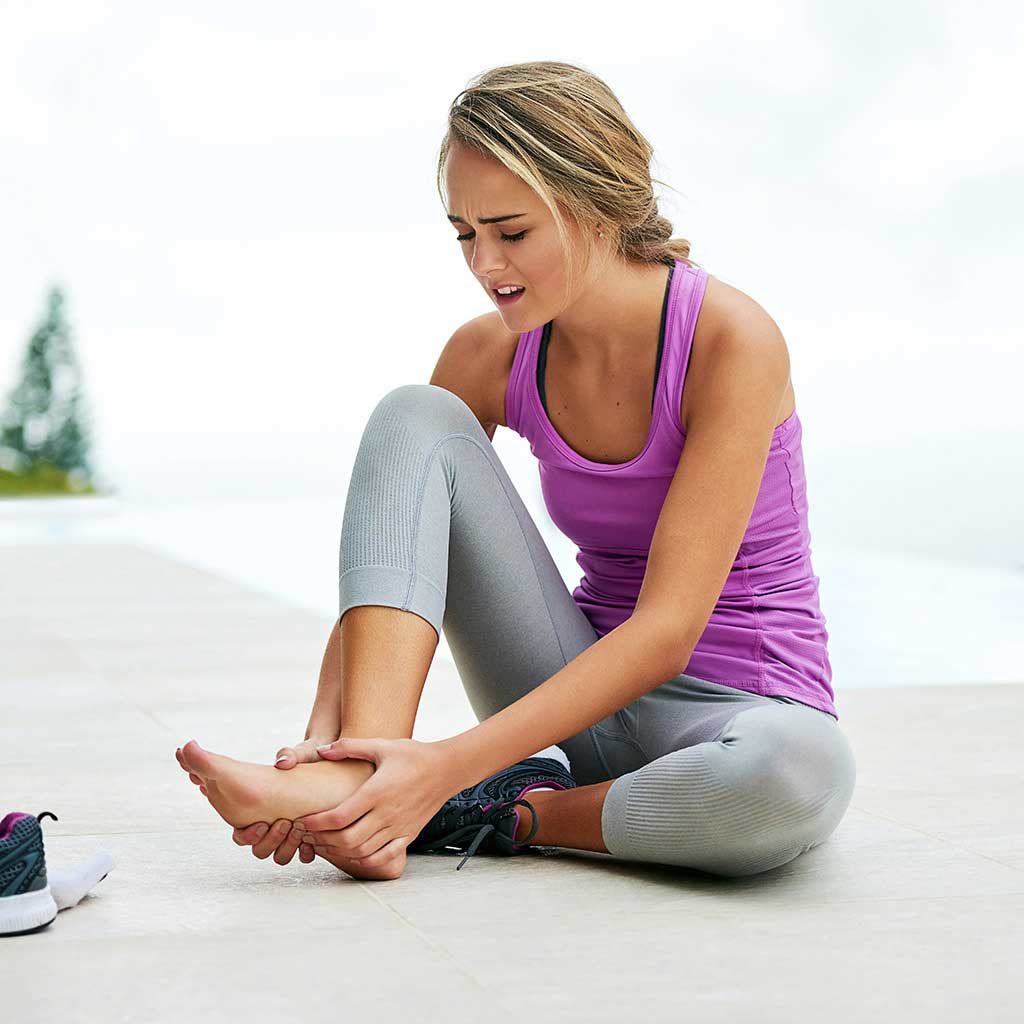 Top-Notch Care From Our Knowledgeable Podiatrists
Peripheral neuropathy is often associated with diabetes and can be a challenging condition to deal with. Some symptoms include tingling or burning sensations, numbness, weakness, and pain. If you find yourself feeling numb or experiencing tingling sensations in your hands or feet, you may have peripheral neuropathy. If this is the case, we can help with our experienced peripheral neuropathy treatment in Moore and Edmond, OK.
Causes of Peripheral Neuropathy
Peripheral neuropathy can result from infections, metabolic problems, or genetic causes. Some common causes include:
Diabetes - More than half of people with diabetes develop some type of neuropathy.
Infection - Certain infections including Lyme disease, shingles, hepatitis B and C, leprosy, diphtheria, and HIV.
Autoimmune Diseases - Such as lupus, arthritis, or Guillain-Barre syndrome.
Genetic Disorders - Such as Charcot-Marie-Tooth disease are hereditary types of neuropathy.
Tumors - Growths can occur on the nerves or press against the nerves, causing numbness and tingling.
Other Diseases - These include kidney disease, liver disease, connective tissue disorders, and hypothyroidism.
Symptoms of Peripheral Neuropathy
Neuropathy affects the nerves. Symptoms usually present themselves in your hands and feet as sensations of pins-and-needles, tingling, and numbness. The condition frequently occurs in diabetic patients and can cause you to lose the sensation in your feet and legs. Because you might not feel a cut or sore spot, an infection is more likely to develop if you suffer from neuropathy. It is important to treat the condition to prevent further foot problems.
Treatment Plans
Our team of experts is dedicated to finding the most modern, effective treatment options available for peripheral neuropathy. You don't have to live your life in pain; we are here to help you relieve your symptoms with our state-of-the-art treatment plans.
Depending on your case and the cause of your peripheral neuropathy, our podiatrists will make a specialized treatment plan for you during your consultation. If you are ready to end your pain from neuropathy and to find a treatment that has the potential to change your life for the better, please make an appointment with our office.
Enjoy 5-Star-Rated Peripheral Neuropathy Treatment in Moore & Edmond, OK
To experience our 5-star-rated podiatric care, schedule your New Patient Consultation today by calling (405) 794-6691 to reach our Moore office, (405) 340-9251 to reach our Edmond office, or by clicking here for our convenient online form. Your appointment includes the following:
Discuss Your Goals
Thorough Exam
Discuss Your Treatment Options
Start Treatment the Same Day* in Most Cases!
*Certain minor procedures can be done the same day
During your appointment, we will take the time to answer all your questions about our advanced treatments, our podiatrists, our conveniently-located offices, and anything else you may want to know about us!
---
As one of the premier podiatry practices in Moore & Edmond, OK, our podiatrists and team at Oklahoma Foot & Ankle Associates also provide 5-star podiatry care to patients from Oklahoma City, Norman, Midwest City & Yukon, OK & the surrounding areas.