Neuromas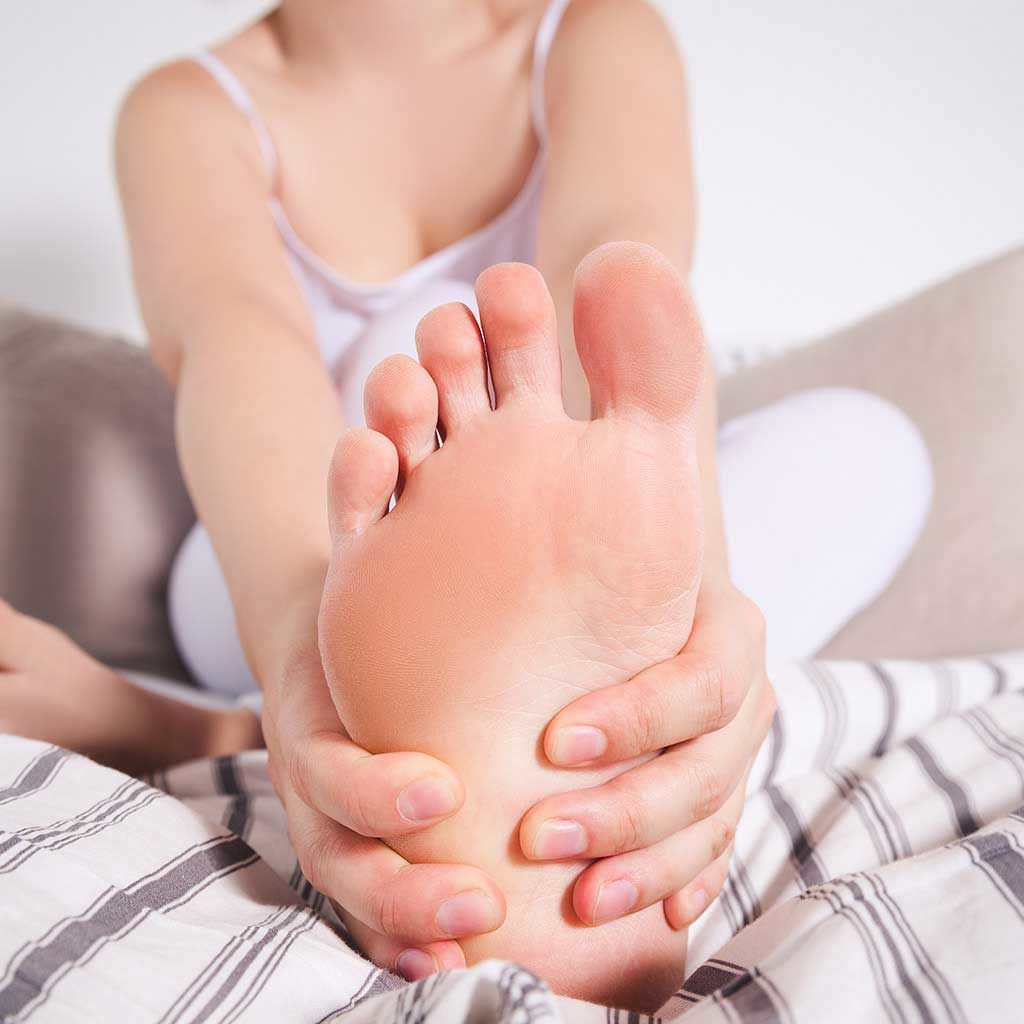 Comprehensive Foot Care From Our Specialists
If you are experiencing the sensation of a small pebble or rock in the ball of your foot along with pain, you may have a neuroma. A neuroma forms when the tissue surrounding the nerves in your toes grows or thickens, causing pain and abnormal sensations in your feet. Our compassionate, experienced podiatry team offers effective neuroma treatment in Moore and Edmond, OK, and can help restore your pain-free lifestyle.
Causes & Risk Factors
Neuromas are caused by irritation, injury, or excessive pressure on the nerves in the feet and toes. Other factors include:
Wearing high heels
Ill-fitting shoes
Playing high-impact sports, jogging, or running
Foot deformities such as bunions, hammertoes, or flat feet
Symptoms of Neuromas
If you experience any of the following symptoms at home, we recommend that you schedule an exam as soon as possible. Neuromas do not go away on their own, and their symptoms can worsen over time. The sooner you see one of our podiatrists for your foot pain, the more likely it is that you'll be able to avoid surgery.
You may experience the following symptoms from a neuroma:
Burning pain in the ball of your foot
The sensation that you have a pebble in your shoe
Numbness in your toes
Treating This Condition
Don't ignore pain that lasts longer than a few days. Contact our specialists if you experience a persistent burning pain in the ball of your foot. We can help diagnose and recommend conservative treatment options to relieve your pain!
Contact Us for Neuroma Treatment in Moore & Edmond, OK
To experience our 5-star-rated podiatric care, schedule your New Patient Consultation today by calling (405) 794-6691 to reach our Moore office, (405) 340-9251 to reach our Edmond office, or by clicking here for our convenient online form. Your appointment includes the following:
Discuss Your Goals
Thorough Exam
Discuss Your Treatment Options
Start Treatment the Same Day* in Most Cases!
*Certain minor procedures can be done the same day
During your appointment, we will take the time to answer all your questions about our advanced treatments, our podiatrists, our conveniently-located offices, and anything else you may want to know about us!
---
As one of the premier podiatry practices in Moore & Edmond, OK, our podiatrists and team at Oklahoma Foot & Ankle Associates also provide 5-star podiatry care to patients from Oklahoma City, Norman, Midwest City & Yukon, OK & the surrounding areas.