Skin Conditions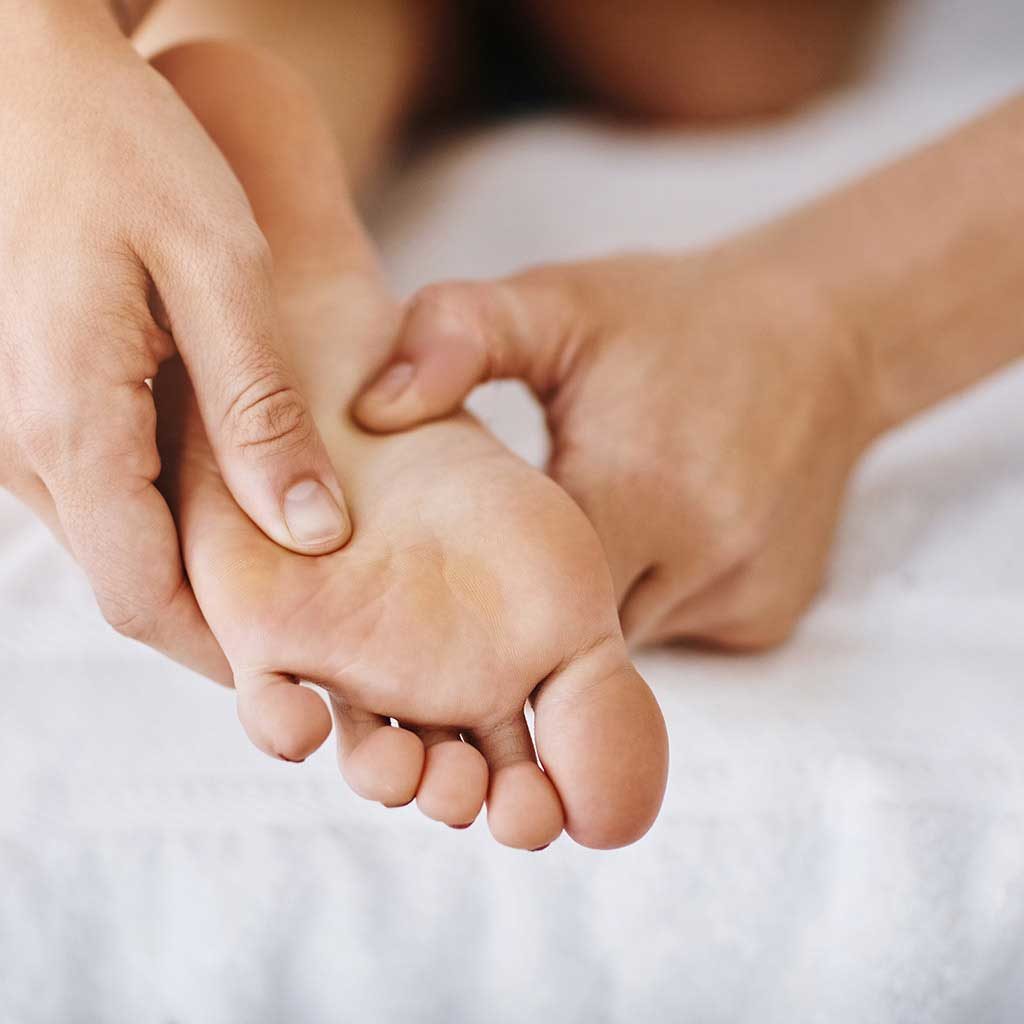 Accurate Diagnosis & Effective Treatment From 5-Star-Rated Podiatrists
Our qualified podiatrists at Oklahoma Foot & Ankle Associates often see common skin problems such as dermatitis, calluses, corns, fungus, ingrown toenails, and warts. Most of these skin conditions worsen if left untreated, and can return if they are not properly treated the first time. If you are experiencing early signs or symptoms, don't put off scheduling your appointment for treatment for skin conditions in Moore and Edmond, OK.
Common Skin Conditions
If you are struggling with these or any other skin-related disorders, don't hesitate to request an appointment with us:
Dermatitis – Inflammation of the skin, possibly from contact with a substance that caused an allergic reaction, such as lotions, poison ivy, or certain medications
Calluses – Thickened areas of skin on the bottom of your feet
Corns – Thickened outer layer of skin on the tops of your toes
Fungus, or athlete's foot – Often grows between your toes as a result of warm, damp environments like locker rooms or from wearing sweaty socks
Ingrown toenails – The corner of your toenail becomes embedded in the surrounding skin
Warts – Caused by a viral infection and can form in clusters if left untreated
Abscesses – Pus deposits under the skin due to a bacterial infection
At Oklahoma Foot & Ankle Associates, our patients receive the most up-to-date treatments for any foot or ankle condition. Whether you have a simple skin condition such as a wart or a more complex skin problem that requires multiple appointments, our foot doctor will make every effort to solve your problem quickly and efficiently.
Contact Us for Treatment for Skin Conditions in Moore & Edmond, OK
To experience our 5-star-rated podiatric care, schedule your New Patient Consultation today by calling (405) 794-6691 to reach our Moore office, (405) 340-9251 to reach our Edmond office, or by clicking here for our convenient online form. Your appointment includes the following:
Discuss Your Goals
Thorough Exam
Discuss Your Treatment Options
Start Treatment the Same Day* in Most Cases!
*Certain minor procedures can be done the same day
During your appointment, we will take the time to answer all your questions about our advanced treatments, our podiatrists, our conveniently-located offices, and anything else you may want to know about us!
---
As one of the premier podiatry practices in Moore & Edmond, OK, our podiatrists and team at Oklahoma Foot & Ankle Associates also provide 5-star podiatry care to patients from Oklahoma City, Norman, Midwest City & Yukon, OK & the surrounding areas.