Wound Care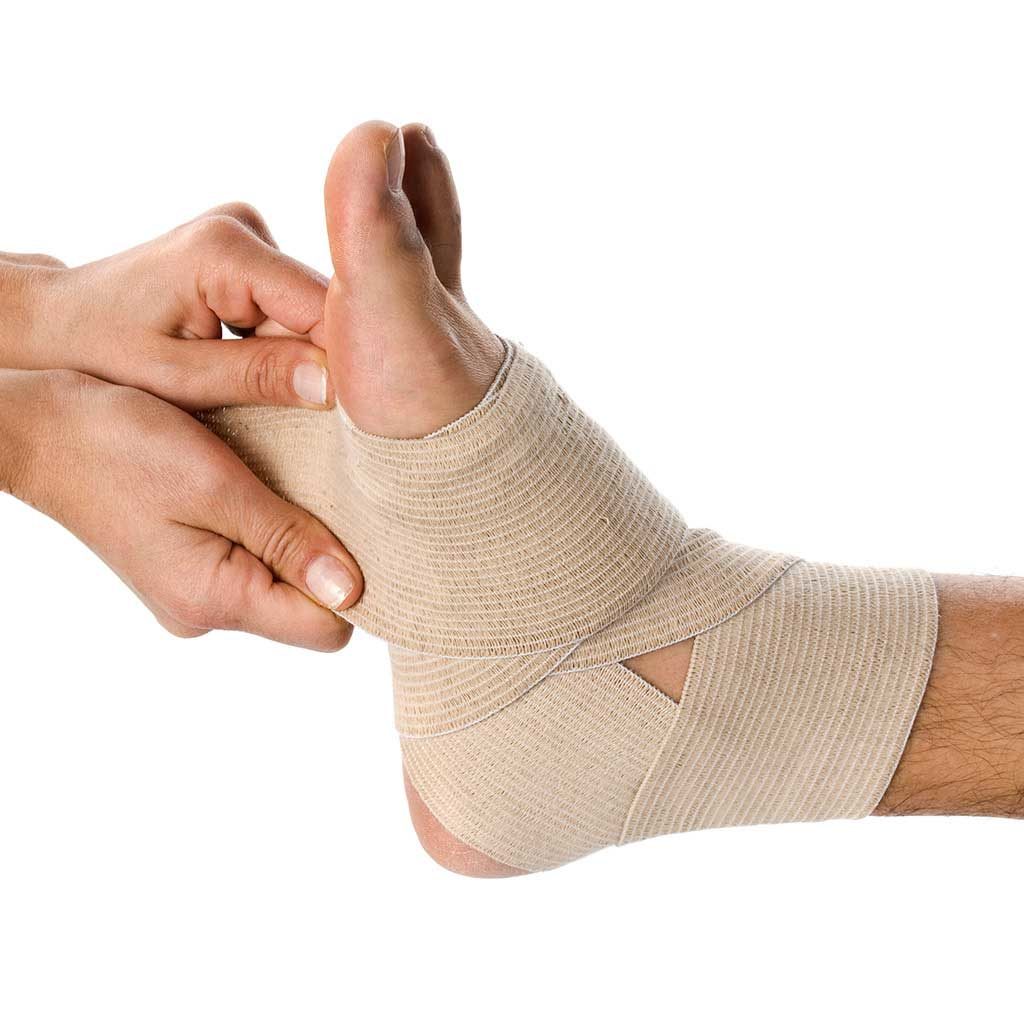 Restore Foot Function & Heal With Help From Our Specialists
At Oklahoma Foot & Ankle Associates, our caring, experienced podiatric team specializes in foot wound care in Moore and Edmond, OK. It is vital to have any wounds evaluated as soon as possible to prevent complications. If you or a loved one suffers from any of the following issues, we can diagnose your condition and help treat your wounds for happy, healthy feet.
Common Wounds Treated
Our podiatrists see many foot injuries and wound cases. Some common wounds we treat include:
Traumatic wounds
Chronic wounds
Diabetes-related wounds
Heel ulcers
Lower extremity ulcers
All of these wounds are urgent and must be treated immediately to prevent potential serious infections and even limb loss. Contact our office right away if you have a wound or foot injury that needs to be evaluated.
Treatment Options
We recognize the physical and emotional pain that can arise when you are faced with a debilitating wound. Our goal is threefold when you visit our podiatry office:
We help you control and manage your pain
We work to prevent or resolve any infection
We strive to maintain function in your foot or lower extremity
Whether your wound is small or large, our team will employ their extensive knowledge of foot and lower extremity wound care to help you control and resolve your condition.
Contact Us for Experienced Foot Wound Care in Moore & Edmond, OK
To experience our 5-star-rated podiatric care, schedule your New Patient Consultation today by calling (405) 794-6691 to reach our Moore office, (405) 340-9251 to reach our Edmond office, or by clicking here for our convenient online form. Your appointment includes the following:
Discuss Your Goals
Thorough Exam
Discuss Your Treatment Options
Start Treatment the Same Day* in Most Cases!
*Certain minor procedures can be done the same day
During your appointment, we will take the time to answer all your questions about our advanced treatments, our podiatrists, our conveniently-located offices, and anything else you may want to know about us!
---
As one of the premier podiatry practices in Moore & Edmond, OK, our podiatrists and team at Oklahoma Foot & Ankle Associates also provide 5-star podiatry care to patients from Oklahoma City, Norman, Midwest City & Yukon, OK & the surrounding areas.