Foot & Ankle Surgery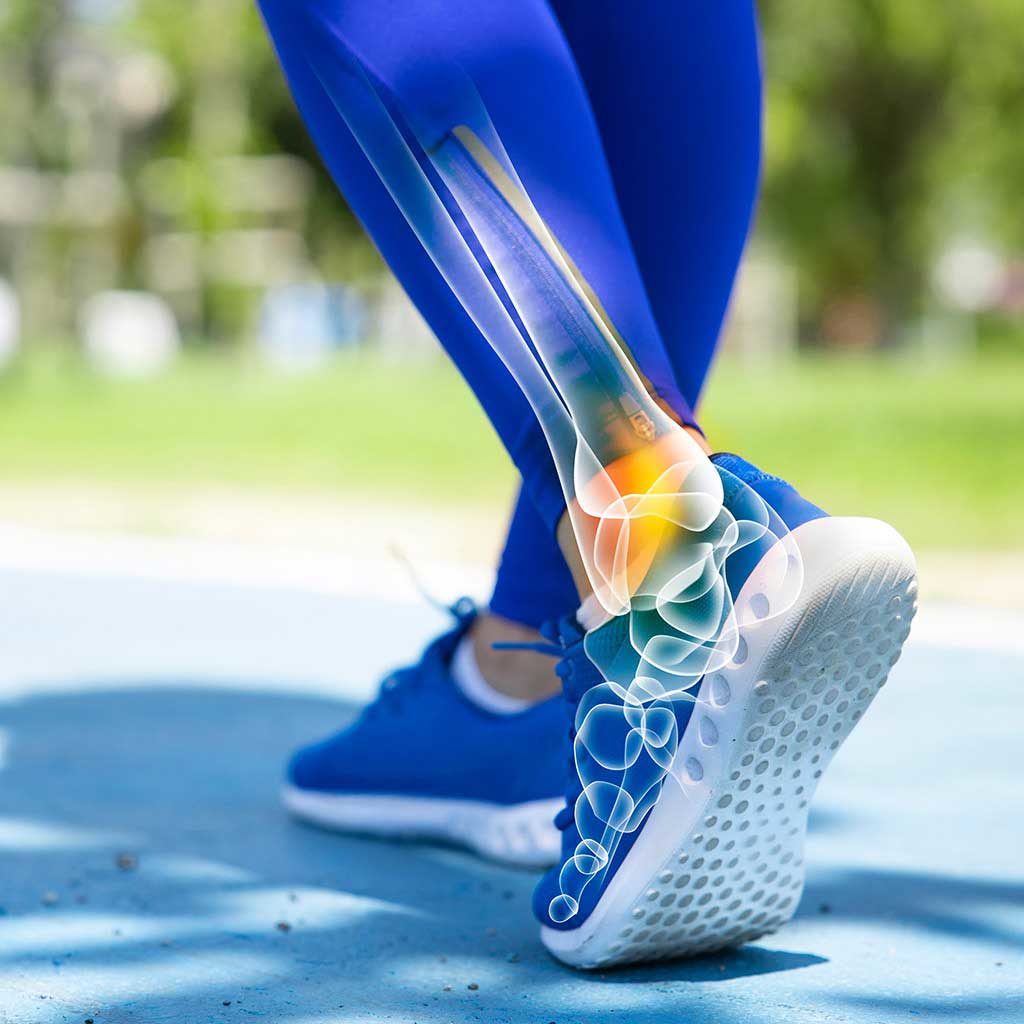 Our Experienced Podiatrists Can Help You Get Back on Your Feet
Foot or ankle surgery is typically recommended as a last resort, but when you need foot and ankle surgery in Moore and Edmond, OK, turn to our experienced podiatrists at Oklahoma Foot & Ankle Associates.
Since 1994, we've diagnosed and treated thousands of patients with foot and ankle problems and conditions, and helped them get back on their feet – and back to living an active, pain-free lifestyle.
Ankle Surgery
If you've suffered an injury to your ankle and experience pain, swelling, redness, or bruising, you may have broken a bone. Our podiatrists are highly trained and experienced specialists for broken ankle surgery. During your initial examination, we can help ascertain whether your injury is an ankle sprain or an ankle fracture. If you injured yourself seriously and are experiencing pain, you may need surgery to correct your broken ankle.
Foot Surgery
Our podiatrists are also highly experienced in surgeries for the feet. We have performed surgeries for the following foot conditions:
Bunions
Bone spurs
Diabetic foot care
Flat feet
Feet fractures
Hammertoes
Heel pain
Heel spur
Sports injuries
Toenail fungus
Experienced Care
If you're living with a painful foot or ankle problem and it is affecting your lifestyle, surgery may be a viable option for you. Our podiatrists at Oklahoma Foot & Ankle Associates have decades of experience performing the most advanced foot and ankle procedures. From simple surgery on the toes to more complex reconstructive surgeries, our foot specialists have the expertise to help relieve your pain so that you can have a normal, healthy lifestyle.
Get Relief From Pain With Foot & Ankle Surgery in Moore and Edmond, OK
To experience our 5-star-rated podiatric care, schedule your New Patient Consultation today by calling (405) 794-6691 to reach our Moore office, (405) 340-9251 to reach our Edmond office, or by clicking here for our convenient online form. Your appointment includes the following:
Discuss Your Goals
Thorough Exam
Discuss Your Treatment Options
Start Treatment the Same Day* in Most Cases!
*Certain minor procedures can be done the same day
During your appointment, we will take the time to answer all your questions about our advanced treatments, our podiatrists, our conveniently-located offices, and anything else you may want to know about us!
---
As one of the premier podiatry practices in Moore & Edmond, OK, our podiatrists and team at Oklahoma Foot & Ankle Associates also provide 5-star podiatry care to patients from Oklahoma City, Norman, Midwest City & Yukon, OK & the surrounding areas.