Toenail Fungus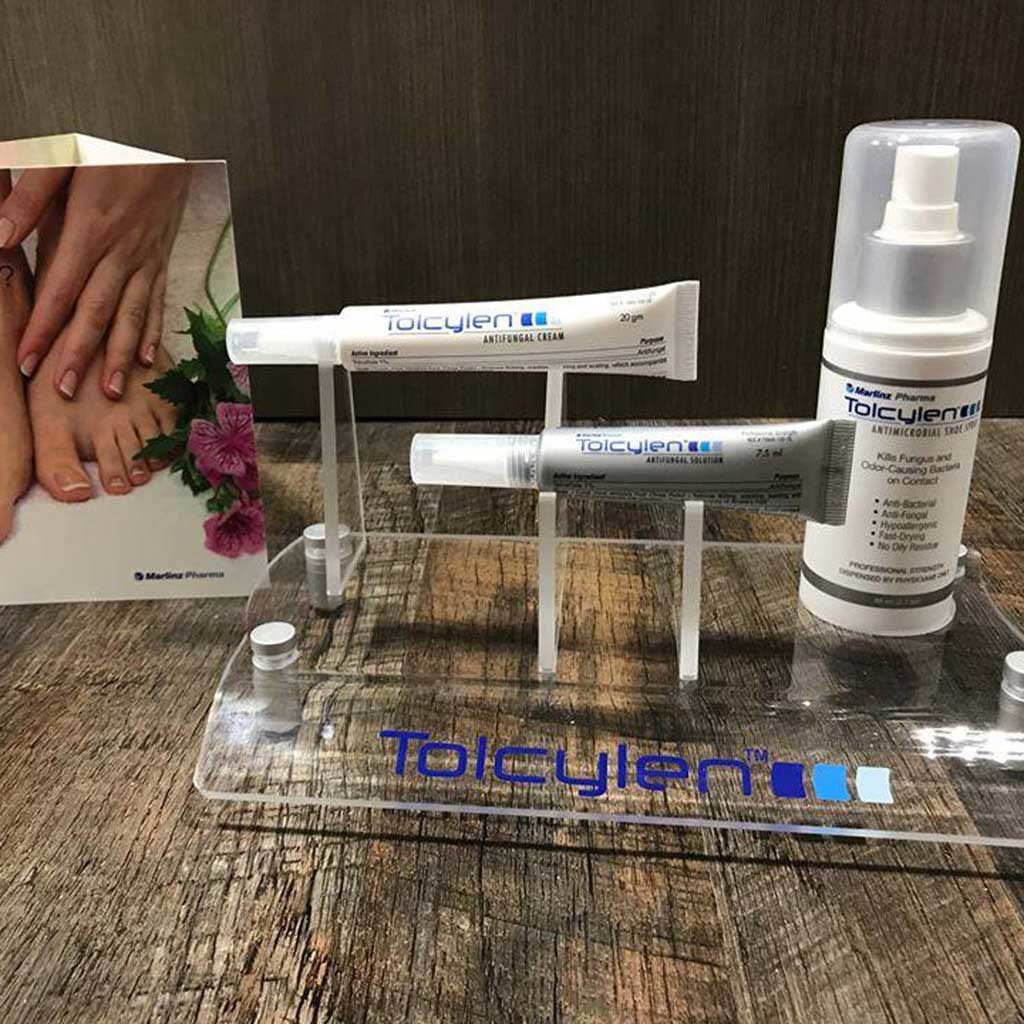 Get Relief With Cutting-Edge Foot Care
Toenail fungus is an often embarrassing condition characterized by cracked and discolored toenails. Left untreated, nail fungus can lead to pain and discomfort as well as more severe conditions such as severely ingrown or broken toenails and infections. At Oklahoma Foot & Ankle Associates, our podiatrists have had success treating even the most stubborn cases of toenail fungus. By being on the cutting edge of toenail fungus treatment in Moore and Edmond, OK, we are able to deliver exceptional results to patients who believed their toenails would have to be hidden away forever.
What Causes Toenail Fungus?
Toenail fungus is most commonly caused by dermatophyte fungus as well as yeast and mold. These microscopic fungi thrive in warm, moist environments and make their way into the body through tiny cuts or breaks in the skin.
Symptoms of Toenail Fungus
Toenail fungus is typically characterized by nails that are:
Misshapen
Thick
Brittle
Dull
Discolored
Separating from the nail bed
Surrounded by a yellowish, foul-smelling build-up
How to Diagnosis Toenail Fungus
Given that other conditions such as psoriasis can mimic the look and symptoms of nail fungus, diagnosis is best made using a lab analysis of scrapings from under the nail in addition to a physical examination.
Our Treatment Approach
Surgery is always a last resort option, including when it comes to toenail fungus. We do our best to help you without surgery, and we have a number of treatment options available for toenail fungus including laser treatment with PinPointe™ FootLaser®.
We are pleased to offer the first FDA-cleared laser for the treatment of toenail fungus. Our podiatrists have seen excellent results with laser treatments, with a more than 70% success rate, as mentioned in the video below. Time and again, we have used this painless method to get rid of nail fungus in patients who never thought they would be fungus-free. Best of all, most patients see results with only a single treatment session of fewer than 30 minutes, and there's no downtime or anesthesia involved.
Learn More About PinPointe™ FootLaser® in the Video Below
If you find that your toenails are hurting you or your feet are experiencing pain or discomfort, we highly recommend that you see one of our podiatrists as soon as possible.
Contact Us for Toenail Fungus Treatment in Moore & Edmond, OK
To experience our 5-star-rated podiatric care, schedule your New Patient Consultation today by calling (405) 794-6691 to reach our Moore office, (405) 340-9251 to reach our Edmond office, or by clicking here for our convenient online form. Your appointment includes the following:
Discuss Your Goals
Thorough Exam
Discuss Your Treatment Options
Start Treatment the Same Day* in Most Cases!
*Certain minor procedures can be done the same day
During your appointment, we will take the time to answer all your questions about our advanced treatments, our podiatrists, our conveniently-located offices, and anything else you may want to know about us!
---
As one of the premier podiatry practices in Moore & Edmond, OK, our podiatrists and team at Oklahoma Foot & Ankle Associates also provide 5-star podiatry care to patients from Oklahoma City, Norman, Midwest City & Yukon, OK & the surrounding areas.