Hammer & Claw Toe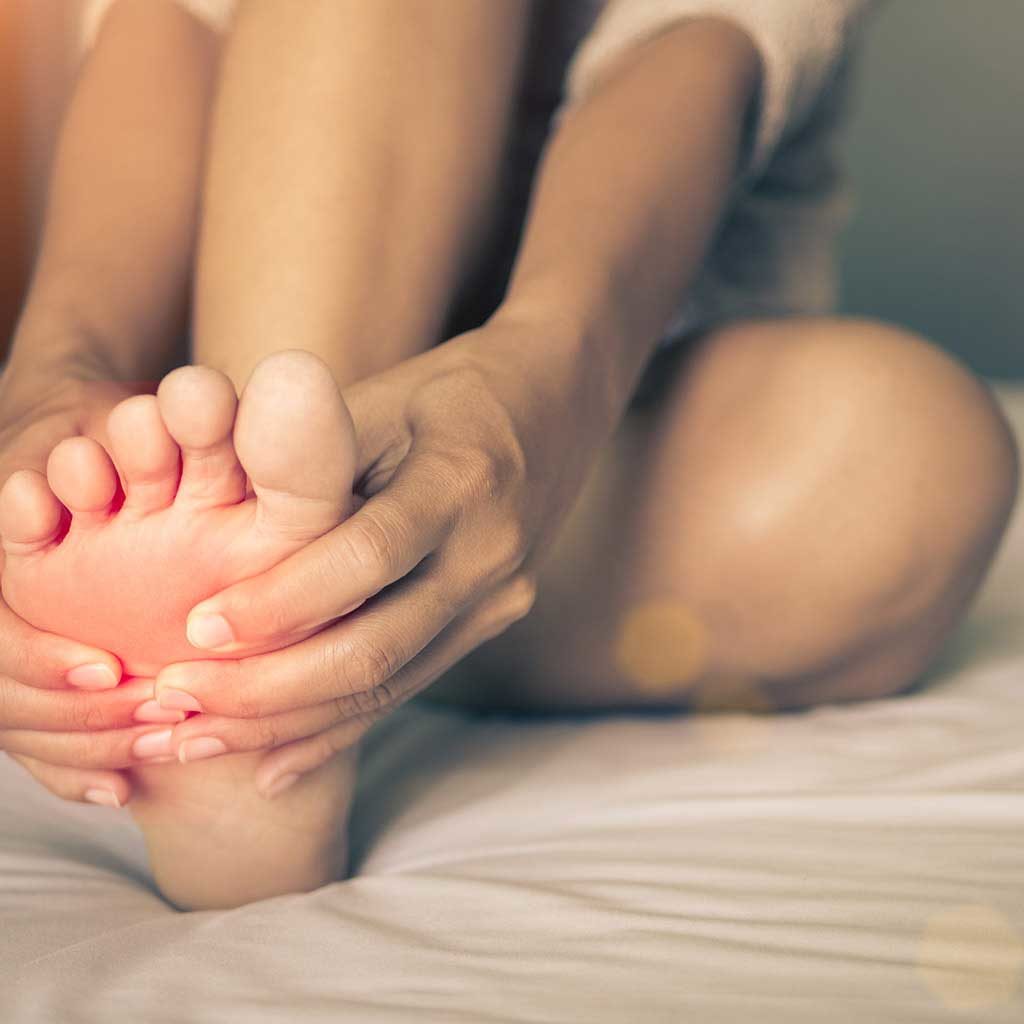 Experienced Care for Your Foot Health
Hammertoes, also called claw or mallet toes, refer to toes that are bent in an unnatural way. The offending toe or toes will begin to bend upward and, over time, can become stiff and unbendable. This stiffness can cause you discomfort and pain, creating corns and blisters where your toe rubs against your shoe. They are named after their resemblance to the hammers in a piano. If you're experiencing these symptoms, turn to our trusted team for hammer and claw toe treatment in Moore and Edmond, OK.
What Causes Hammertoes?
Though toes can curve naturally due to muscle contractions, these contractions can become permanent as a result of:
Rheumatoid arthritis
Neurological conditions such as degenerative disc disease, cerebral palsy, or stroke
Structural issues in the foot
Wearing narrow-toed or high-heeled shoes for a long period of time
Diabetic neuropathy
Prolonged bed rest
Acute injuries such as a broken, jammed, or dislocated toe
Symptoms of Hammertoes
Though the most notable symptom of hammertoes is the toe's signature hammer shape, patients may also report suffering from difficulty walking, corns and calluses, and an inability to wiggle their toes or flex their foot.

Non-Surgical Treatments for Hammertoes
Hammertoes are generally diagnosed using a physical exam and imaging tests such as an x-ray. Treatment options for hammertoes depend on what caused the condition, but generally, the pain from hammertoes can be mitigated by switching to more comfortable shoes, using pads or custom insoles that prevent friction, realigning the afflicted toes using splints or pads, and applying over-the-counter creams that provide relief from the pain associated with corns, blisters, or calluses.

Contact Us for Hammer & Claw Toe Treatment in Moore & Edmond, OK
To experience our 5-star-rated podiatric care, schedule your New Patient Consultation today by calling (405) 794-6691 to reach our Moore office, (405) 340-9251 to reach our Edmond office, or by clicking here for our convenient online form. Your appointment includes the following:
Discuss Your Goals
Thorough Exam
Discuss Your Treatment Options
Start Treatment the Same Day* in Most Cases!
*Certain minor procedures can be done the same day
During your appointment, we will take the time to answer all your questions about our advanced treatments, our podiatrists, our conveniently-located offices, and anything else you may want to know about us!
---
As one of the premier podiatry practices in Moore & Edmond, OK, our podiatrists and team at Oklahoma Foot & Ankle Associates also provide 5-star podiatry care to patients from Oklahoma City, Norman, Midwest City & Yukon, OK & the surrounding areas.