Foot & Ankle Trauma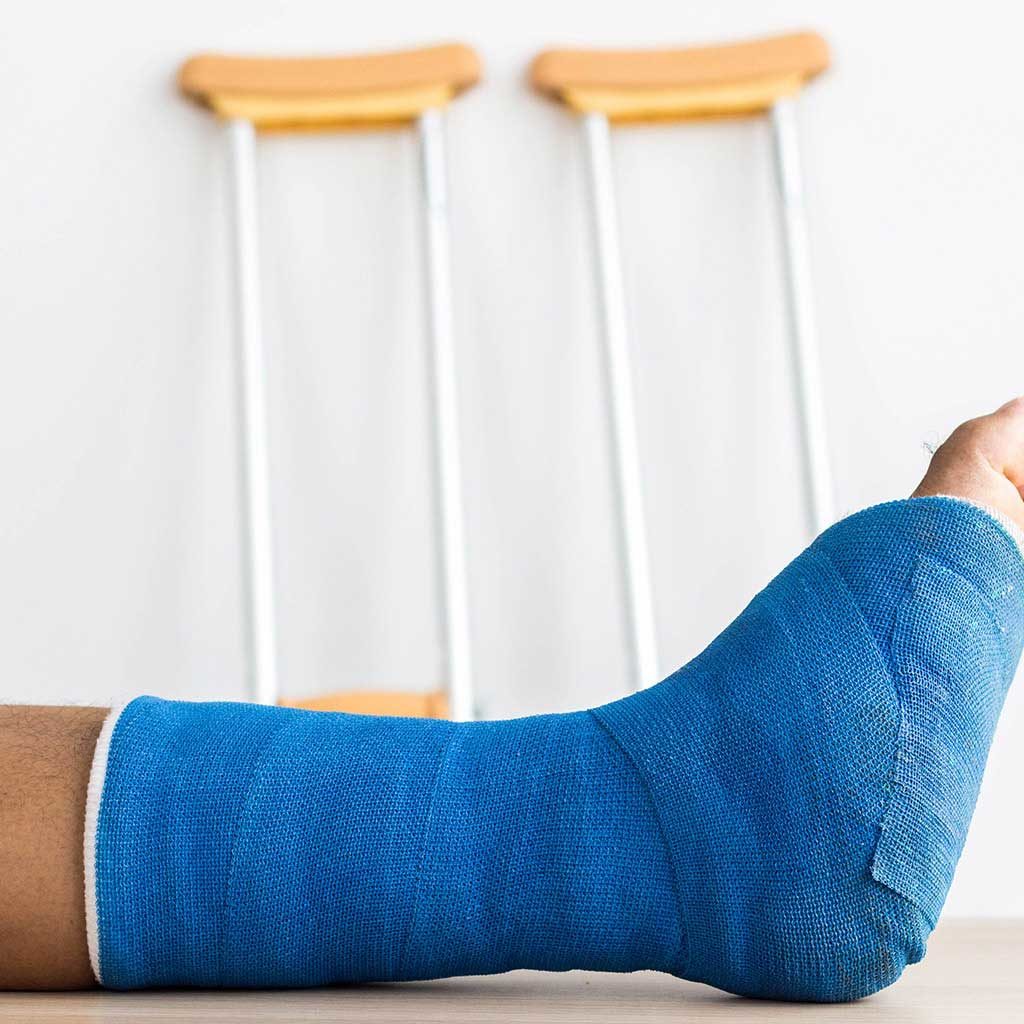 Experienced Care for Your Foot & Ankle Health
Overuse or injury can push your feet and ankles to their breaking point! Most patients with foot or ankle trauma first opt for more conservative options to address their problem. However, certain cases may require a cast, walking boot, or surgery to achieve long-lasting pain relief. If you are suffering from pain or an injury that hasn't healed with at-home treatment options, our podiatrists offer foot and ankle trauma treatment in Moore and Edmond, OK, to restore your foot or ankle's function.
Foot & Ankle Trauma
Some foot and ankle traumas can be corrected with lifestyle changes, changes in footwear, or custom orthotics. Other conservative methods include rest, ice, compression, and physical therapy. However, if these methods don't work, you may need surgery to correct the issue. These may include:
Strains - An ankle strain is an injury to a muscle or to the band of tissue that attaches a muscle to a bone. Strains can happen as a result of a single trauma, such as a fall, or can be chronic due to long-term overuse in people like athletes and dancers.
Sprains - Ankle sprains are common injuries that occur among people of all ages. A sprain happens when one or more ligaments on the outer side of your ankle have become overstretched or torn. Sprains can range from mild to severe, depending upon how much damage there is to the ligaments.
Fractures - Stress fractures, cracks or deep-bone bruises, and bone fractures, a broken bone, typically occur as a result of overuse or a direct impact injury, like falling or a car accident.
Our Treatment Approach
Everyone's feet and ankles are different, and your case is also unique. That's why our specialists take the time to evaluate your condition carefully and perform a thorough examination with necessary testing before recommending treatment. We always take a conservative approach to treatment with surgery as a last resort. Our team will make sure you are fully informed before proceeding and will provide you with a detailed treatment plan. Let us help you get back on your feet!
Contact Us for Foot & Ankle Trauma Treatment in Moore & Edmond, OK
To experience our 5-star-rated podiatric care, schedule your New Patient Consultation today by calling (405) 794-6691 to reach our Moore office, (405) 340-9251 to reach our Edmond office, or by clicking here for our convenient online form. Your appointment includes the following:
Discuss Your Goals
Thorough Exam
Discuss Your Treatment Options
Start Treatment the Same Day* in Most Cases!
*Certain minor procedures can be done the same day
During your appointment, we will take the time to answer all your questions about our advanced treatments, our podiatrists, our conveniently-located offices, and anything else you may want to know about us!
---
As one of the premier podiatry practices in Moore & Edmond, OK, our podiatrists and team at Oklahoma Foot & Ankle Associates also provide 5-star podiatry care to patients from Oklahoma City, Norman, Midwest City, Shawnee & Yukon, OK & the surrounding areas.