Sports Injuries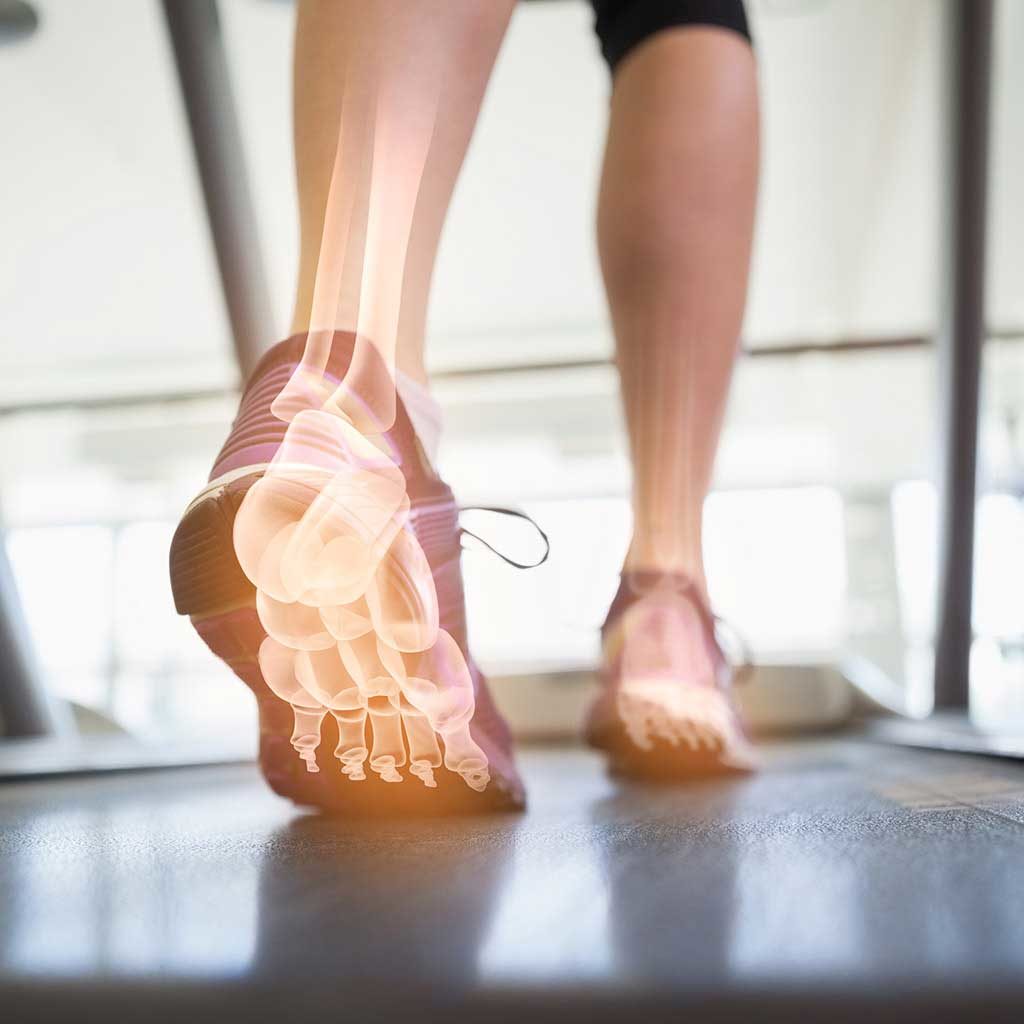 Get Back in the Game With Help From Our Experienced Team
Have you noticed you're a little slower on the basketball court lately? Perhaps you're icing your feet after each training session, but you're still plagued by unexplained swelling? If you suspect your athletic prowess is being hampered by a sports injury, then you've come to the right place for sports injuries treatment in Moore and Edmond, OK.
Conditions We Can Help
At Oklahoma Foot & Ankle Associates, we treat athletes of all ages and levels, helping them recover from foot and ankle issues that include:
Sprains
Fractures
Plantar fasciitis or other undiagnosed heel pain
Ingrown toenails
Warts
Bunions
Metatarsal pain
Runner's foot
Calluses and/or blisters
Achilles tendinitis
Issues with balance and/or gait (biomechanical issues)
Morton's neuroma
Using a comprehensive physical exam, patient history, list of symptoms, and medical imaging tests such as x-rays and MRIs, our foot doctors can diagnose your sports injury and come up with a treatment plan unique to your specific needs. When possible, we postpone surgery in favor of non-surgical treatments that range from rest to orthotic inserts to physical therapy.
If you're concerned you may have sustained a sports injury, schedule a consultation with our expert foot doctors at Oklahoma Foot & Ankle Associates. Our patient-first approach and state-of-the-art podiatry offices are designed to help you heal so you can get back in the game as quickly as possible.

Contact Us for Sports Injuries Treatment in Moore & Edmond, OK
To experience our 5-star-rated podiatric care, schedule your New Patient Consultation today by calling (405) 794-6691 to reach our Moore office, (405) 340-9251 to reach our Edmond office, or by clicking here for our convenient online form. Your appointment includes the following:
Discuss Your Goals
Thorough Exam
Discuss Your Treatment Options
Start Treatment the Same Day* in Most Cases!
*Certain minor procedures can be done the same day
During your appointment, we will take the time to answer all your questions about our advanced treatments, our podiatrists, our conveniently-located offices, and anything else you may want to know about us!
---
As one of the premier podiatry practices in Moore & Edmond, OK, our podiatrists and team at Oklahoma Foot & Ankle Associates also provide 5-star podiatry care to patients from Oklahoma City, Norman, Midwest City & Yukon, OK & the surrounding areas.