Pediatric Foot Care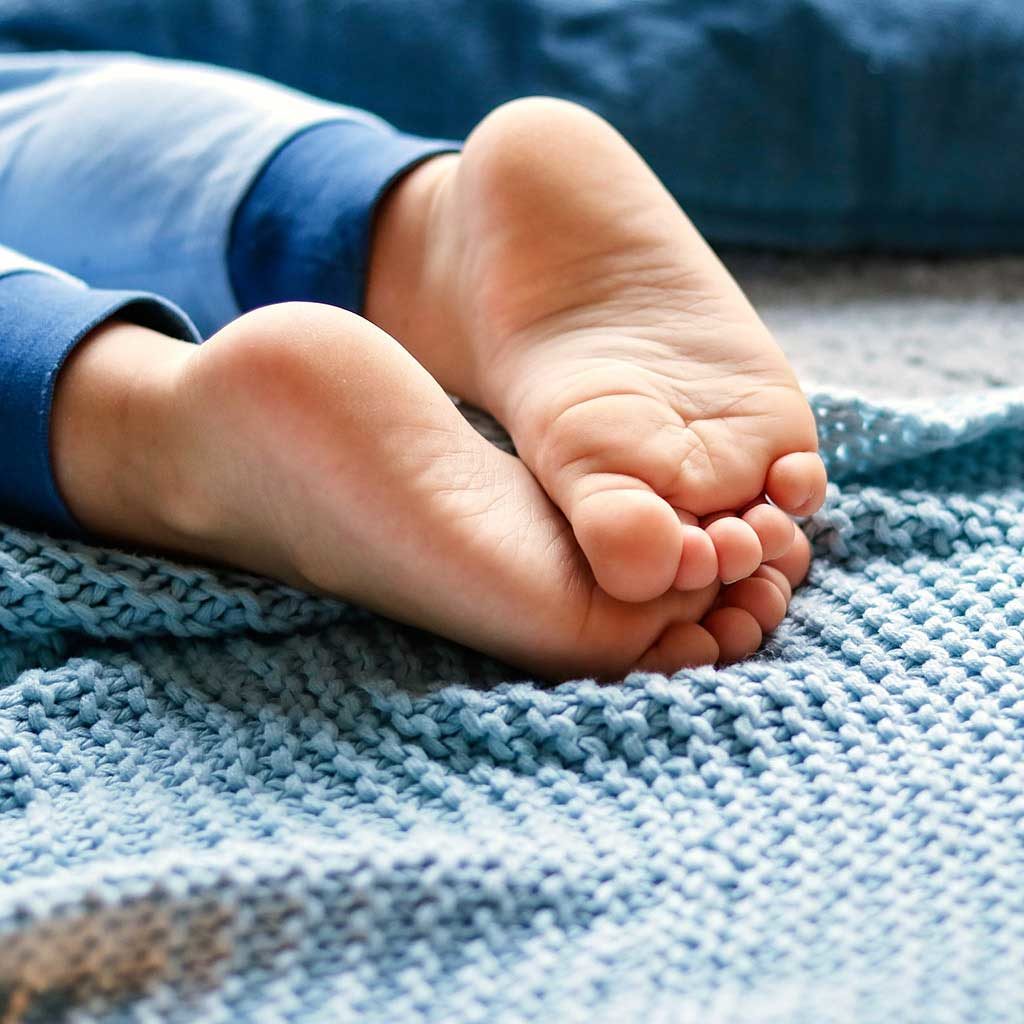 Experienced Care for Your Child's Foot Health
At Oklahoma Foot & Ankle Associates, we treat patients of all ages, including children. Whether your child has an ingrown toenail or any other condition, you can rest assured that their feet are in the hands of an expert foot doctor. Your child's feet are unique because they're still growing, so any issues that arise with them should be addressed as soon as possible. Our pediatric foot care in Moore and Edmond, OK, can help make sure your child's feet are as healthy and happy as possible.
Common Foot Problems for Children
Since your child's feet are still growing, any problems that occur before the ages of 13-15 should be addressed by an expert foot doctor, as your child's feet will generally stop growing between those ages. There are a number of conditions that can affect your child's feet. Some common ones include:
Ingrown toenails
Flat feet
Growth plate inflammation
Warts
Sever's disease – the most common of pediatric foot conditions, especially if your child is active in sports. With this condition, your child may complain about pain in the heel during and after a game or practice.
Active children are also more prone to flat feet, which can often cause pain in the feet and lower legs. Many general practitioners misdiagnose this problem as simply being "growing pains," which is why we recommend that you see a foot doctor with your child if they experience any foot or ankle pain.
Our Solutions
We can typically find a solution for your child's foot pain on the first visit. For a condition such as flat feet, your child may simply need custom orthotics to support their feet. Your child's feet are unique and still growing, and we can help you by getting your child back to the activities they love without the pain of having a foot condition.
Enjoy Compassionate Pediatric Foot Care in Moore & Edmond, OK
To experience our 5-star-rated podiatric care, schedule your New Patient Consultation today by calling (405) 794-6691 to reach our Moore office, (405) 340-9251 to reach our Edmond office, or by clicking here for our convenient online form. Your appointment includes the following:
Discuss Your Goals
Thorough Exam
Discuss Your Treatment Options
Start Treatment the Same Day* in Most Cases!
*Certain minor procedures can be done the same day
During your appointment, we will take the time to answer all your questions about our advanced treatments, our podiatrists, our conveniently-located offices, and anything else you may want to know about us!
---
As one of the premier podiatry practices in Moore & Edmond, OK, our podiatrists and team at Oklahoma Foot & Ankle Associates also provide 5-star podiatry care to patients from Oklahoma City, Norman, Midwest City & Yukon, OK & the surrounding areas.